What Leaders Do
By Thomas M. Spahn, EdD
June 2021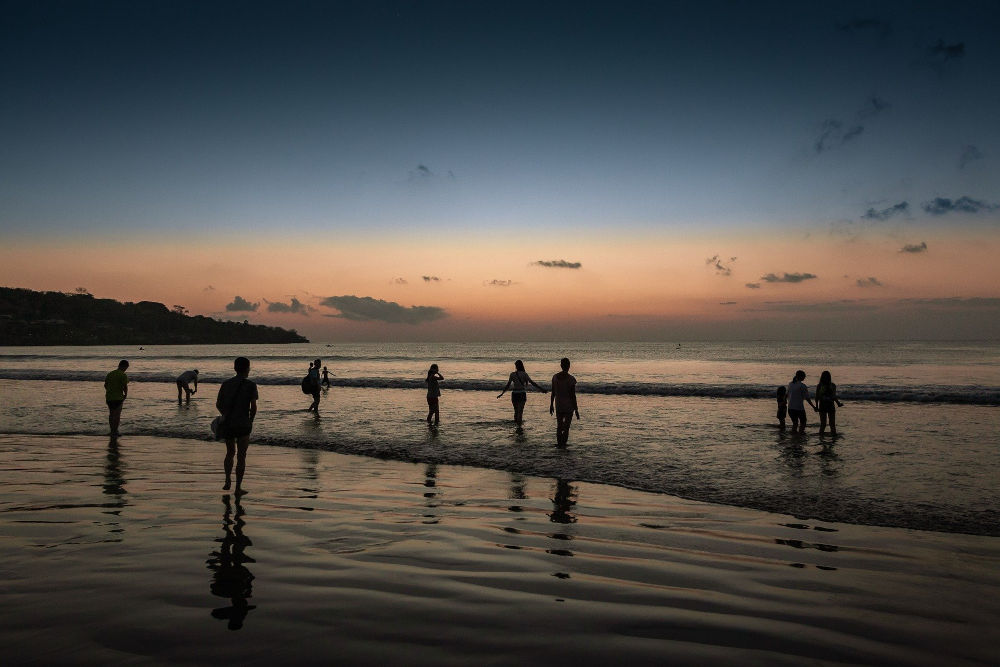 When considering a productive idea to share, I reflected upon which ones have been most helpful personally in various roles. The undersigned has worked in mental health and organizational settings for over 40 years. During years at the VA, returning Vietnam combat veterans soldiers of other wars tearfully expressed the brutalities of war as well as the necessity and components of "leadership." While researching elements of PTSD in returning veterans that led to a dissertation, a side component was also looking at the "other side" in light of the military being one of the primary sources of training future leaders of business, government, education, religion, etc. Within ongoing practice, I found the components of posttrauma to apply to so many difficult issues for individuals, families, etc. I found the elements of leadership to be an interesting model in terms of trying to help a person who was physically or emotionally wounded, a victim of life trauma, families going through issues of parenting, divorce, as well as business and organizations undergoing change. Often in clinical settings the need was to understand the problem; often with businesses and organizations, the assessment focused more on the "potential."
Learning about leadership comes from everywhere. There are numerous books from history, management, finance, etc., that offer productive examples. One can talk to people with military experience, those who work in law enforcement, medical first responders, CIA, political and judicial positions, medical professionals, religious leaders, etc. It is fun to read about great Presidents, generals, entrepreneurs, medical researchers, as well as to consider everyone who is at the forefront of combatting COVID. A more enjoyable resource is to consider the great "coaches" or athletes who were vital components of an effective team rather than just being athletically gifted.
I evaluate numerous individuals in corporate settings. The primary thought is not a person who just has the technical expertise yet to what extent they will lead and develop others, collaborate, and maintain an effective organization. The undersigned always appreciated Knute Rockne's classic response to when a reporter asked him what made him a great football coaches, he offered "I've been blessed to be surrounded with players of exceptional talent of which I've been fortunate enough not to hinder."
The following ideas are the undersigned's loose and possibly ill-advised representations of a career of trying to study people, families, or organizations that are successful. This doesn't mean wealth, notoriety, or status. Success is individuals or organizations that believe they have done a "good job" seeking and accomplishing what they sought. It's not easy to look back upon one's life with integrity, parents believing they have developed and maintained a healthy family, or an employee or business that believe they have brought value to their employees, community, as well as the owners. The undersigned sees many seniors, being one myself, and the same concepts deal with aging. It is always interesting to interact with someone who might be struggling with cancer yet their primary emphasis is upon "living with cancer."
The undersigned believes one of the more understandable yet scholarly representations of this model is the work of Daniel Goleman, Ph.D., from Harvard. His books of "Emotional Intelligence" and "Working with Emotional Intelligence" are excellent. The undersigned also appreciated Lieutenant General William W. Pagonis book of "Moving Mountains." There are numerous fun reads such as Ken Blanchard's "Gung Ho!" and "Managing by Values." A more classic book that was part of prompting the undersigned's interest in this model was Mark McCormack's "What They Don't Teach You at Harvard Business School." On an ongoing basis, it is always interesting to watch people in political or leadership positions respond to difficult issues, how a "coach of the year" performed, or read Phil Jackson's fascinating books of coaching numerous NBA championship teams as well as Michael Jordan. Phil Jackson books such as "Sacred Hoops" is fascinating in respect to how he uses his training and experience as a Buddhist monk to coach successful professional basketball teams.
Emotional Stability:
It is always interesting to try to define mental health. A common cliché is that you are healthy if you are able to "function in spite of how you feel." There is an element of truth in that everybody gets sad, worrisome, confused, yet an illness is when it is difficult to get out of bed in the morning, fix your child a meal, enjoy, make a decision, or just be able to relax. This also relates to how does one respond to frustrations so it does not progress to aggression, react to pain so it does not become anger. This can relate to being a parent, student, spouse, employee, manager, business owner, etc.
Self-Awareness:
A favorite quote from Socrates is "The unexamined life is not worth living." A significant part of leadership is to know thyself and hopefully this evolves into knowing others and self-acceptance. The primary theme is to know one's strengths, limits, tender spots, triggers, etc. I'm always amazed that people who are successful believe that they have been "true to thyself." Hopefully, one maximizes their skills, know personal limits, and then associates with people who are complementary. Che Guevera's statement certainly applies of "If you know, teach; if you don't know, learn." If a parent struggles with their patience, they can seek help; anxious people can spend extra time in relaxation; intuitive people often need a good bookkeeper; entrepreneurs often need people who are organized, tend to quality, and take pride in efficiency. It always amazes the undersigned when an individual generally assumes they have tremendous skills in an area where they appear so inept.
Interpersonal Skills:
The undersigned has frequently observed people with significant cognitive skills struggle due to a poor interpersonal orientation. Seldom is an individual more productive than an effective team. The leader who can help facilitate a collaborative process is much more effective than the person who believes they are "in charge." An individual who seeks appropriate consultation and resources concerning a personal concern, a parent who listens to a child and seeks to make a mutual decision, a spouse who is considerate of their partner's thoughts, emotions, and intent. This applies to a manager who respects the varied expertise and value of a person who is more concerned about quality, customer service, financial decision-making, operational efficiency, etc. The undersigned appreciated a recent candidate who offered he is not directive yet quite capable of "Verbalizing the team's decisions."
Creativity:
We all tend to have little patience for people who gossip, complain, fault find, etc. A leader is often one who always considers if something could be done "a little better." This is an individual who would utilize a problem-solving process of identifying an issue, seek appropriate information, analyze effectively, develop a plan, and implement. This can relate to so many issues in light of a person struggling with emotional concerns, health issues, parenting, marriage, family dynamics, as well as organizational settings. The undersigned has often offered the analogy that people are generally hired to be problem-solvers, not problems.
Conscientiousness:
The undersigned appreciated an interview with Woody Allen. A late night interviewer asked him what he believed was the core to success in Hollywood. His immediate response was "showing up." This was humorous yet so true. He discussed the numerous talented individuals who would not "show up." This could relate to being on a set on time, arriving well rested and sober, having learned their lines, etc. With many walks of life, hopefully, a person will do what they promise, follow through, be timely, etc.
To summarize the above thoughts is to hope individuals, parents, families, organizations, government systems try to be leaders. Leaders are the systems or individuals that can handle stress and frustration well, be aware of what can and cannot be done, are willing to work and reach agreement with people they might not necessarily like for the betterment of all, and seek to solve problems. The primary theme is for a person to identify a problem, have a goal, a certain mission, and then to follow through. Hopefully, this all can be done in a certain atmosphere that permeates all of the above dynamics by an individual that has a sound moral compass.
Hopefully, when you find yourself, your family, or your organization faced with a difficult issue, you can remind yourself to be a leader. The primary goal of a leader is to ensure you do not make a difficult situation worse.
About the Author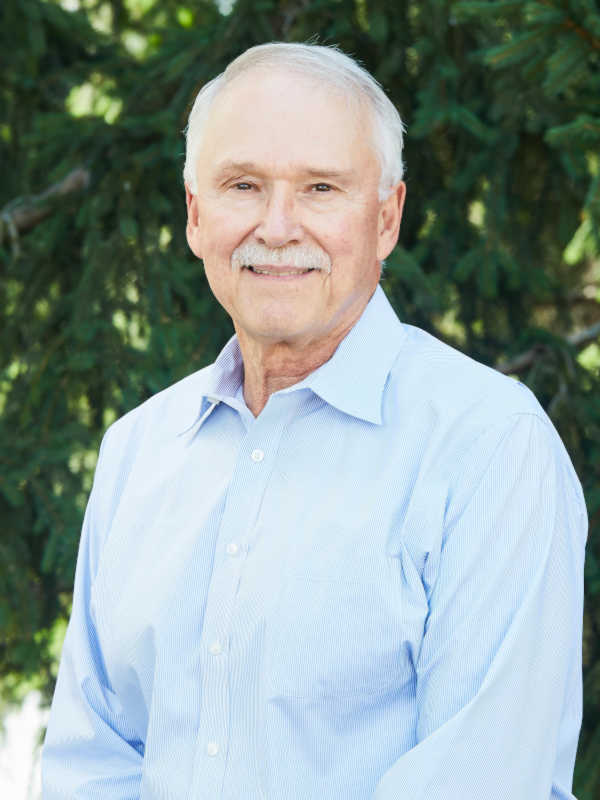 Thomas M. Spahn, EdD
Thomas Spahn, Ed.D., has been with HRA Psychological Services as a licensed psychologist since 1986. As mentioned, he has spent considerable time offering therapeutic, evaluative, and consultative services to individuals, families, marriages, and organizations. The primary thought is that good psychology can be helpful in many different settings.